GCCU Named Credit Union of the Year 2020 in Small Size Category
Grace Co-operative Credit Union Limited (GCCU) took home two awards at the Jamaica Cooperative Credit Union League's (JCCUL) Annual Awards Ceremony held on 24th June 2021.
GCCU received the John Peter Sullivan Trophy in recognition of being named Credit Union of the Year 2020 in the 'Small' category. This is the fourth time that GCCU has won this award, having previously won in 2003, 2004 and 2017. The award is given to credit unions with a total asset base of up to $2 billion.
'Likkle but Tallawah' GCCU also received the award for Highest Asset Growth, having recorded a growth of 16% over the prior year, edging out 25 credit unions in Jamaica.
Commenting on the awards, GCCU's General Manager Makeda Scott expressed her appreciation for the support of the entire GCCU family. She said, "I would like to say a hearty thank you to the Board of Directors, volunteers, staff, recently-retired General Manager Hope Mowatt and to our valued members for their continued support, and for making Grace Co-op Credit Union your financial partner of choice. Without your contribution, we would not have been able to achieve all that we have this past year."
GCCU celebrated its 50th anniversary in 2020, having been established on February 3, 1970 with 63 members and $1,898.50 in savings. As at 31st December 2020, GCCU had over 2,187 members, a savings portfolio of approximately $785 million, a loan portfolio of $630 million and an asset base of $909 million.
Well done, Team GCCU!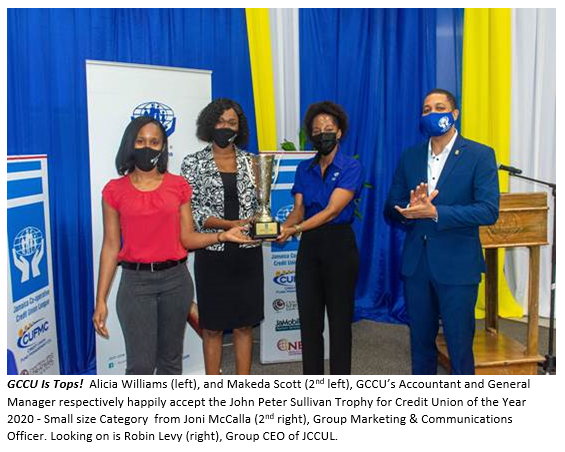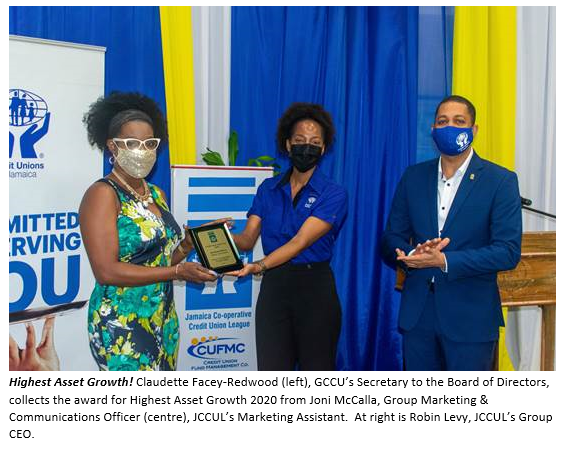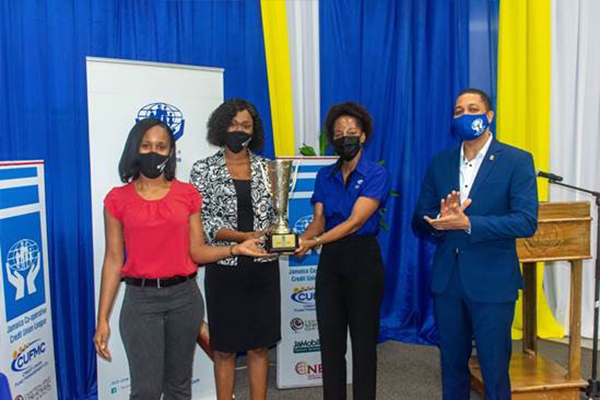 Customer Service
Our customer service agents are courteous and willing to assist you find the right product or service that you desire.
Savings
We have a wide range of savings options to suit your needs
Online Banking
View Balances
View Loan Documents
Withdrawal Request
Upload Loan Applications